Guest Book
(Testimonies of our beloved brethren in Christ)
BRO. RODELIO D. MALLARI (SEND THE LIGHT MINISTRIES)
from Angeles City, Philippines
Dear brethren and friends, thank you all for your prayers and encouraging responses on behalf of God's work and people in the Philippines. We likewise appreciate you and bid you all Godspeed in your walk and labor for the Lord!
91 entries.
Send the Light Ministries,
Thank you for the prompt shipping of the Filipino bibles. May the Lord bless everything you do according to His will!
Greetings Brethren! Pastor Mallari's Send the Light radio broadcasts have been a blessing to all of us. We have him broadcast on two major local radio stations. Bro Mallari's sermons and Bible studies can be heard on 101.5 FM in Paranaque City, and 104.3 FM in Cebu City. We have featured 140 of his Filipino Audio Sermons and wanted to ask if there were any others available.

Also, may I inquire about your printed Filipino King James Bibles? Where can I purchase copies of them?
I really thank God for your generosity, Pastor Rodel when it comes to sharing your Sermon Notes and Bible Study Outlines. May the Lord continue to grant you wisdom and His grace be upon your family and fellow laborers.
Glory to God! I was very happy to find out that now there is an undertaking to translate the King James Bible (AKJV) in Filipino. It is blessing for me to use this on my preaching and daily Bible study. May God continue to bless you in your ministry. May God continue to use you until the completion of the translation for I am excited to read also the Old Testament in our language. God be with you as you continue to help and reach others to come to our Lord and Saviour Jesus Christ. Maranatha and to God be all the glory!

"The words of the LORD are pure words: as silver tried in a furnace of earth, purified seven times. Thou shalt keep them, O LORD, thou shalt preserve them from this generation for ever." - Psalm 12:6-7
Blessed beyond measure to be allowed to have a small part in the ministry.
May the Lord my God keep you, brethren. Keep proclaiming Christ in public. May we be found laboring at our Lord's coming. Amen!
Brother Rodelio, we at Chick Publications pray that you will be blessed by God to complete your Filipino Bible project, and that the Lord will protect your eyes, your hand-eye coordination, and grant you great discernment and wonderful helpers to complete the entire Bible in the next few years. God be with you and bless you all!
- in Christ Jesus, and for His service,
David
I am sending greetings around the globe from Germany. Thank you for what you are doing over in the Philippines. We are always happy to hear from the souls that already have heard the truth and of all the labor and heart you pour into this ministry.
We are praying for you, your eyes and the translation!
I came across the dilgot version from the publisher because I will make a trip to the Philippines later this year. So I bought a couple of copies here in the USA. I am a firm believer in the KJV of the Bible and I thought that it would be good to learn Tagalog/Filipino by using language that I already knew in the KJV. After using this for sometime, I was in contact with a church in Palawan that I would like to attend when I visit. And they stick to the KJV text as well. The minister there mentioned that they needed some Bibles and so I ask him what kind and he told me and I sent him pictures of the ones I had bought from the publisher. He was very excited about those and so I purchased 25 and did it online and there was no problem with sending the money to the Philippines Western Union and the publisher packaged up the Bibles as soon as he received payment, and in just a few days maybe a week or so they received the Bibles in Palawan. I am so happy with the purchase and with the speed that they were sent. I wholeheartedly endorse this version of the Bible that they print and if you are considering helping out a church in the Philippines the publisher is very trustworthy with money and shipping the Bible so there's no problem if you're from a foreign country. Again thanks To the publisher for their great ministry and products. I will not hesitate to use them again in the future.
We have so many things to thank our wonderful Lord and Saviour Jesus Christ, foremost of which is you being our "father in the faith." After my 7 years as a leading member of an occult religion, it was your intercessory praying, teaching, preaching and constant discipleship to me and my family that enabled me to see the Light and overcome the depth of my spiritual bondage.

Moreover, we so appreciate the ability that our loving heavenly Father has gifted you. Through your perseverance and straightforward Bible teaching, you have instilled in us a great love and appreciation for the beauty and wisdom of believing the Monarch of all Books, the Book of Books, the only Bible that God hath written, the AKJV of 1611.

Holy Holy Holy Lord God Almighty heaven and earth is filled with your Glory. Hallelujah to the King of Kings and the Lord of Lords! Amen!!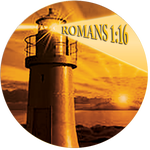 QUICK LINKS
What We Believe
KJV Translation Project
Open Air Evangelism
Chick Tract Distribution
Bible & Literature Distribution
QUICK LINKS
Gospel Audio Recording
Printing Ministry
Mini Library Projects
Bible Study Outlines
Bible Study in Audio
CONTACT US
Send the Light Ministries, Post Office Box 52164, Angeles City 2009, Philippines
+63 915 835 5612
stlm1611@gmail.com
Romans 1:16 "For I am not ashamed of the gospel of Christ: for it is the power of God unto salvation to every one that believeth; to the Jew first, and also to the Greek."