Street preaching is an ancient form of biblical public evangelism which dates back to the prophets of Old Testament times. Notice that, in the New Testament, no less than our Lord Jesus Christ Himself went out and proclaimed his glorious message in the open-air by speaking directly, plainly and even boldly to the common people. Similarly, the Book of Acts gives a consistent account of how the early Christians obeyed the command of the Saviour to go into all the world and preach the Gospel.
Church History further revealed how our Christian forefathers brought the glad tidings of the saving Gospel of Christ to those outside their church buildings. Because the vast majority of unsaved people would not willingly go to the church; therefore, the church must go, seek, find and rescue the perishing as did its Lord and Saviour 2,000 years ago.
With the help of God, we intend to carry on this lost biblical practice in these very last days. We do believe that open-air witness and the public ministering of the Gospel of Christ are solemn duties of every blood-bought, Christ-honoring, God-fearing believer. Jesus said, Go out into the highways and hedges, and compel them to come in, that my house may be filled (Luke 14:23). Isaiah 58:1 urges the public minister to, Cry aloud, spare not, lift up thy voice like a trumpet, and shew my people their transgression, and the house of Jacob their sins.
Fortunately, in the Philippines, thank God, we still enjoy the freedom of public assembly and of religion, now considered very rare privileges even in most free countries of the world. Here, you can just stand on a street corner or any public place and preach the word. In most cases, you can freely display scripture signs and banners or pass out thousands of Gospel tracts for several hours without being harassed by the public or getting arrested by local authorities. For this marvelous blessing and privilege of being able to conduct public evangelistic ministry, we cannot praise and thank the Lord enough for it!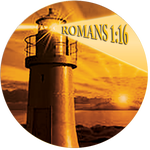 QUICK LINKS
What We Believe
KJV Translation Project
Open Air Evangelism
Chick Tract Distribution
Bible & Literature Distribution
QUICK LINKS
Gospel Audio Recording
Printing Ministry
Mini Library Projects
Bible Study Outlines
Bible Study in Audio
CONTACT US
Send the Light Ministries, Post Office Box 52164, Angeles City 2009, Philippines
+63 915 835 5612
stlm1611@gmail.com
Romans 1:16 "For I am not ashamed of the gospel of Christ: for it is the power of God unto salvation to every one that believeth; to the Jew first, and also to the Greek."