In 2007, we were able to build a makeshift audio recording studio in our church compound and subsequently acquired some basic recording equipment. This development has made it possible for us to record some of the Filipino sermons and Bible studies taught by Pastor Mallari in his church (Blessed Hope Baptist Church).
Since then, our Gospel CDs have been shipped, duplicated and circulated free of charge in over 20 countries and territories of the world where there are thousands of overseas Filipinos who are either temporarily staying as employees or residents.
The countries and territories are: U.S.A., Canada, U.K., Italy, Australia, New Zealand, Guam, Saipan, Hawaii, Singapore, Malaysia, South Korea, Thailand, Hong Kong, Taiwan, Japan, Vietnam, Saudi Arabia, Abu Dhabi, Dubai, Kuwait, Bahrain, Qatar and Oman.
We currently have 140 Filipino MP3 Gospel messages in 14 separate CD volumes which are also accessible via our website by clicking here. As the Lord provides us the ways and means in the future, we will endeavor to reach out to even a wider potential listening audience among our overseas countrymen now numbering over 10 million abroad.
From time to time and as the Lord provides, we also supply, without any cost or obligation, some limited units of Portable MP4 Players (containing our pre-recorded Bible studies) for the benefit of the blind, illiterate folks as well as prison inmates.
Please pray that the Lord's name be magnified by our humble efforts and that many of our beloved overseas countrymen be won to the Lord Jesus Christ. Amen!
Listen or read the sermons and Bible studies here.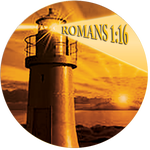 QUICK LINKS
What We Believe
KJV Translation Project
Open Air Evangelism
Chick Tract Distribution
Bible & Literature Distribution
QUICK LINKS
Gospel Audio Recording
Printing Ministry
Mini Library Projects
Bible Study Outlines
Bible Study in Audio
CONTACT US
Send the Light Ministries, Post Office Box 52164, Angeles City 2009, Philippines
+63 915 835 5612
stlm1611@gmail.com
Romans 1:16 "For I am not ashamed of the gospel of Christ: for it is the power of God unto salvation to every one that believeth; to the Jew first, and also to the Greek."