It took many years of planning, praying and fundraising for the leadership of STLM to be able to build and operate its own print shop facility from the ground up. On January 3, 2010, STLM finally inaugurated and dedicated its building, print shop and all its equipment to the Lord. This was made possible only through the gracious provision of our heavenly Father and His generous children here and abroad. STLM Publishing is a non-profit ministry and is an authorized Philippine publisher of Chick Publications' comic book tracts into Filipino.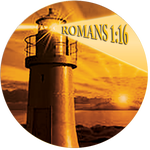 QUICK LINKS
What We Believe
KJV Translation Project
Open Air Evangelism
Chick Tract Distribution
Bible & Literature Distribution
QUICK LINKS
Gospel Audio Recording
Printing Ministry
Mini Library Projects
Bible Study Outlines
Bible Study in Audio
CONTACT US
Send the Light Ministries, Post Office Box 52164, Angeles City 2009, Philippines
+63 915 835 5612
stlm1611@gmail.com
Romans 1:16 "For I am not ashamed of the gospel of Christ: for it is the power of God unto salvation to every one that believeth; to the Jew first, and also to the Greek."