Chick Tracts Distribution
Since February of 2004, Bro. Mallari has been a an avid volunteer translator for Chick Publications of California, U.S.A. During his spare times, he has also been translating the popular soul-winning Chick comic tracts into his native Filipino and Kapampangan languages.
To date, he has already translated and revised over 45 of the original English titles into said Philippine languages.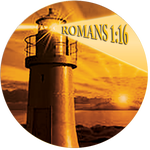 QUICK LINKS
What We Believe
KJV Translation Project
Open Air Evangelism
Chick Tract Distribution
Bible & Literature Distribution
QUICK LINKS
Gospel Audio Recording
Printing Ministry
Mini Library Projects
Bible Study Outlines
Bible Study in Audio
CONTACT US
Send the Light Ministries, Post Office Box 52164, Angeles City 2009, Philippines
+63 915 835 5612
stlm1611@gmail.com
Romans 1:16 "For I am not ashamed of the gospel of Christ: for it is the power of God unto salvation to every one that believeth; to the Jew first, and also to the Greek."