Guest Book
(Testimonies of our beloved brethren in Christ)
BRO. RODELIO D. MALLARI (SEND THE LIGHT MINISTRIES)
from Angeles City, Philippines
Dear brethren and friends, thank you all for your prayers and encouraging responses on behalf of God's work and people in the Philippines. We likewise appreciate you and bid you all Godspeed in your walk and labor for the Lord!
88 entries.
What a wonderful work of ministry for the benefit of all who believe.
Thank you for your ministry. Our prayers will be with you. I have been so blessed by your Bible studies.
Hello there, I'm Frenny from Southern Leyte, I have discovered and read about the Filipino King James Bible Translation Project. I'm so glad that the New Testament part of the KJV has finally been translated into the Filipino language. I fervently pray that all the translators who are faithfully laboring in this Bible Translation Project are well.
I'm also praying for the whole Old Testament scriptures to be likewise translated in the near future. I want to personally commit myself and send a little help toward the financial needs of the Project. I prayerfully wish to ultimately see a Filipino Bible that is compatible with the Textus Receptus and one that solely relies on the KJV Bible as its base English text. May God bless the workers of this ministry!
I praise the Lord for your ministry brother and those who labor with you.
Pastor Rodel, may God bless you and uphold you in all your undertakings in your ministry.
It is good to know that King James Bible Defenders and Believers are very active not only in other countries but also here in the Philippines. I'm willing to become a part of your God-given ministry. May God bless you and your ministry always!

http://www.sciencephilosophyreligion.com/
http://www.thebibleformula.com/
Bro. Rodelio, we have known each other now for some 25+ years. It has always been a blessing to write and correspond with you through those years. May the Lord continue to bless you, your family and your ministry with every blessing!
God bless and keep you all as you faithfully continue to serve Him and send the Light.
I've just visited your site and was blessed seeing your work and labor of love. "Looking for that blessed hope, and the glorious appearing of the great God and our Saviour Jesus Christ." (Titus 2:13)
You, your ministry and your family are always in our prayers, Pastor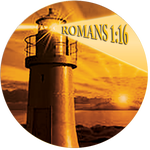 QUICK LINKS
What We Believe
KJV Translation Project
Open Air Evangelism
Chick Tract Distribution
Bible & Literature Distribution
QUICK LINKS
Gospel Audio Recording
Printing Ministry
Mini Library Projects
Bible Study Outlines
Bible Study in Audio
CONTACT US
Send the Light Ministries, Post Office Box 52164, Angeles City 2009, Philippines
+63 915 835 5612
stlm1611@gmail.com
Romans 1:16 "For I am not ashamed of the gospel of Christ: for it is the power of God unto salvation to every one that believeth; to the Jew first, and also to the Greek."