Guest Book
(Testimonies of our beloved brethren in Christ)
BRO. RODELIO D. MALLARI (SEND THE LIGHT MINISTRIES)
from Angeles City, Philippines
Dear brethren and friends, thank you all for your prayers and encouraging responses on behalf of God's work and people in the Philippines. We likewise appreciate you and bid you all Godspeed in your walk and labor for the Lord!
88 entries.
"For many are called, but few are chosen." (Matthew 22:14) It is not a question of who is called; we are all called! It is who answers the call. Bro. Mallari answered and God raised him up to perform a great task, to see to the translation of the AV 1611 into the Filipino language. He deserves all our prayers and, if able, our support. I have communicated with him for many years and know that he (in heart and in mind) is racing for the high calling in Christ Jesus our Lord. Though he has had many trials and tribulations, he has remained a faithful steward of God's word. I send him my love, prayers and fellowship in Christ Jesus. www.aficj.org
Always praying for you and your ministry, Pastor Rodel.
Thank you, dear brother Mallari, for all the wonderful work you are doing to bring the Preserved Scriptures into the Filipino language. It is a great comfort to us knowing that the Scriptures in our Filipino Chick tracts now come from a Preserved Bible lineage. God bless you and your work!
"Let another man praise thee, and not thine own mouth; a stranger, and not thine own lips." (Proverbs 27:2)

In times like these where apostasy is rampant, Bro. Rodelio has stayed faithful with the great work of translating the words of God for the Filipino people.

May God continue to bless him, his family, and fellow laborers there in the Philippines.

Truly a fruitful and worthy place to sow into with prayers and support!
We have been a part of supporting Pastor Rodelio Mallari for over 30 years. We are excited to see how the Lord has blessed his faithful work
in the ministry. May God raise up new supporters with a vision to reach
the lost. Proverbs 11:30 says, "He that winneth souls is wise."
Dear Pastor, it has always been a blessing to have you as our long-time spiritual mentor. My family and I as well as our brethren at Bible Believers Community Baptist Church are always praying for your health, your family and your ministry. God bless you pastor!
Dear STLM, I am very grateful that God has led me to your Bible translation work. I pray that God will bless your lives more abundantly. May He also guide you as you translate the O.T. If I may, I also suggest and pray that you may consider distributing this work in the form of a readable digital app so that many more people could access the word of God rather than just wasting their time on games. social media or whatever. To God be the glory, Maranatha and Godspeed to you all!
Dear Pastor Rodel,

May our Lord and Saviour, Jesus Christ, be with you and may His peace prosper you! Pastor, it is so encouraging to see that you have remained true and have persevered in your calling, and that the Lord has prospered your Filipino KJB translation project. I am equally encouraged by your love for the word of God and the benefit that this love can do for all our countrymen; especially among those blinded by unscriptural beliefs and traditions. May God continue to bestow His amazing grace upon your family and fellow laborers. I am praying and will continue to pray for the comfort that only the Holy Ghost can give to help you see through all your endeavors. Thank you for including me and my family in your prayers.
Thank you for this ministry. Our prayers will be with you. may God bless you in this work
Thank you for wonderful Bible study outlines. Your ministry is doing such a wonderful work for the Lord.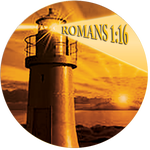 QUICK LINKS
What We Believe
KJV Translation Project
Open Air Evangelism
Chick Tract Distribution
Bible & Literature Distribution
QUICK LINKS
Gospel Audio Recording
Printing Ministry
Mini Library Projects
Bible Study Outlines
Bible Study in Audio
CONTACT US
Send the Light Ministries, Post Office Box 52164, Angeles City 2009, Philippines
+63 915 835 5612
stlm1611@gmail.com
Romans 1:16 "For I am not ashamed of the gospel of Christ: for it is the power of God unto salvation to every one that believeth; to the Jew first, and also to the Greek."