Guest Book
(Testimonies of our beloved brethren in Christ)
BRO. RODELIO D. MALLARI (SEND THE LIGHT MINISTRIES)
from Angeles City, Philippines
Dear brethren and friends, thank you all for your prayers and encouraging responses on behalf of God's work and people in the Philippines. We likewise appreciate you and bid you all Godspeed in your walk and labor for the Lord!
88 entries.
Glory to God! I was very happy to find out that now there is an undertaking to translate the King James Bible (AKJV) in Filipino. It is blessing for me to use this on my preaching and daily Bible study. May God continue to bless you in your ministry. May God continue to use you until the completion of the translation for I am excited to read also the Old Testament in our language. God be with you as you continue to help and reach others to come to our Lord and Saviour Jesus Christ. Maranatha and to God be all the glory!

"The words of the LORD are pure words: as silver tried in a furnace of earth, purified seven times. Thou shalt keep them, O LORD, thou shalt preserve them from this generation for ever." - Psalm 12:6-7
Blessed beyond measure to be allowed to have a small part in the ministry.
Thank you for leaving a comment on my youtube channel. The Lord my God keep you brethren. Keep proclaiming Christ in public. May we be found laboring at our Lord's arrival.
Brother Rodelio, we at Chick Publications pray that you will be blessed by God to complete your Filipino Bible project, and that the Lord will protect your eyes, your hand-eye coordination, and grant you great discernment and wonderful helpers to complete the entire Bible in the next few years. God be with you and bless you all!
- in Christ Jesus, and for His service,
David
I am sending greetings around the globe from Germany. Thank you for what you are doing over in the Philippines. We are always happy to hear from the souls that already have heard the truth and of all the labor and heart you pour into this ministry.
We are praying for you, your eyes and the translation!
I came across the dilgot version from the publisher because I will make a trip to the Philippines later this year. So I bought a couple of copies here in the USA. I am a firm believer in the KJV of the Bible and I thought that it would be good to learn Tagalog/Filipino by using language that I already knew in the KJV. After using this for sometime, I was in contact with a church in Palawan that I would like to attend when I visit. And they stick to the KJV text as well. The minister there mentioned that they needed some Bibles and so I ask him what kind and he told me and I sent him pictures of the ones I had bought from the publisher. He was very excited about those and so I purchased 25 and did it online and there was no problem with sending the money to the Philippines Western Union and the publisher packaged up the Bibles as soon as he received payment, and in just a few days maybe a week or so they received the Bibles in Palawan. I am so happy with the purchase and with the speed that they were sent. I wholeheartedly endorse this version of the Bible that they print and if you are considering helping out a church in the Philippines the publisher is very trustworthy with money and shipping the Bible so there's no problem if you're from a foreign country. Again thanks To the publisher for their great ministry and products. I will not hesitate to use them again in the future.
We have so many things to thank our wonderful Lord and Saviour Jesus Christ, foremost of which is you being our "father in the faith." After my 7 years as a leading member of an occult religion, it was your intercessory praying, teaching, preaching and constant discipleship to me and my family that enabled me to see the Light and overcome the depth of my spiritual bondage.

Moreover, we so appreciate the ability that our loving heavenly Father has gifted you. Through your perseverance and straightforward Bible teaching, you have instilled in us a great love and appreciation for the beauty and wisdom of believing the Monarch of all Books, the Book of Books, the only Bible that God hath written, the AKJV of 1611.

Holy Holy Holy Lord God Almighty heaven and earth is filled with your Glory. Hallelujah to the King of Kings and the Lord of Lords! Amen!!
I am humbled and grateful to support and commend this ministry. "The Lord gave the word: great was the company of those that published it." (Psalm 68:11). May God bless, keep and reward you for your efforts!
Bro. Rodel Mallari has been very generous, albeit not with money (for "silver and gold" he has none), but with the pure word of God. He and his faithful team of translators have persevered for many years to reproduce the true King James Bible into Filipino. They have also continually provided spiritual ammunition to Filipino soldiers of Christ by way of their distribution of precious Bibles and literature. Such noble endeavors are made possible only through God's Bible-believing people who have unselfishly GIVEN their time, talent, and treasures altogether without any reservation. May your family and ministry team always abound in the work of the Lord by the grace of God.
I praise the Lord to find out about these fellow brethren and the work they are doing for the Lord in translating the Bible (KJB) into Filipino as well as the greatly blessed Chick tracts! May God richly bless you men with great discernment and wisdom from the Holy Spirit, and may God reach the Filipino people with the saving Gospel of the Lord Jesus Christ! I send you greetings from Serbia as your fellow servant in the work of the Lord. "And let us not be weary in well doing: for in due season we shall reap, if we faint not." Gal. 6:9. Keep faithful to the work and to the Lord! "Therefore, my beloved brethren, be ye stedfast, unmoveable, always abounding in the work of the Lord, forasmuch as ye know that your labour is not in vain in the Lord." 1 Cor. 15:58. Remember, "the cause is worth the cost."
"For many are called, but few are chosen." (Matthew 22:14) It is not a question of who is called; we are all called! It is who answers the call. Bro. Mallari answered and God raised him up to perform a great task, to see to the translation of the AV 1611 into the Filipino language. He deserves all our prayers and, if able, our support. I have communicated with him for many years and know that he (in heart and in mind) is racing for the high calling in Christ Jesus our Lord. Though he has had many trials and tribulations, he has remained a faithful steward of God's word. I send him my love, prayers and fellowship in Christ Jesus. www.aficj.org
Always praying for you and your ministry, Pastor Rodel.
Thank you, dear brother Mallari, for all the wonderful work you are doing to bring the Preserved Scriptures into the Filipino language. It is a great comfort to us knowing that the Scriptures in our Filipino Chick tracts now come from a Preserved Bible lineage. God bless you and your work!
"Let another man praise thee, and not thine own mouth; a stranger, and not thine own lips." (Proverbs 27:2)

In times like these where apostasy is rampant, Bro. Rodelio has stayed faithful with the great work of translating the words of God for the Filipino people.

May God continue to bless him, his family, and fellow laborers there in the Philippines.

Truly a fruitful and worthy place to sow into with prayers and support!
We have been a part of supporting Pastor Rodelio Mallari for over 30 years. We are excited to see how the Lord has blessed his faithful work
in the ministry. May God raise up new supporters with a vision to reach
the lost. Proverbs 11:30 says, "He that winneth souls is wise."
Dear Pastor, it has always been a blessing to have you as our long-time spiritual mentor. My family and I as well as our brethren at Bible Believers Community Baptist Church are always praying for your health, your family and your ministry. God bless you pastor!
Dear STLM, I am very grateful that God has led me to your Bible translation work. I pray that God will bless your lives more abundantly. May He also guide you as you translate the O.T. If I may, I also suggest and pray that you may consider distributing this work in the form of a readable digital app so that many more people could access the word of God rather than just wasting their time on games. social media or whatever. To God be the glory, Maranatha and Godspeed to you all!
Dear Pastor Rodel,

May our Lord and Saviour, Jesus Christ, be with you and may His peace prosper you! Pastor, it is so encouraging to see that you have remained true and have persevered in your calling, and that the Lord has prospered your Filipino KJB translation project. I am equally encouraged by your love for the word of God and the benefit that this love can do for all our countrymen; especially among those blinded by unscriptural beliefs and traditions. May God continue to bestow His amazing grace upon your family and fellow laborers. I am praying and will continue to pray for the comfort that only the Holy Ghost can give to help you see through all your endeavors. Thank you for including me and my family in your prayers.
Thank you for this ministry. Our prayers will be with you. may God bless you in this work
Thank you for wonderful Bible study outlines. Your ministry is doing such a wonderful work for the Lord.
It's so wonderful to know that we already have a King James New Testament translated into our Filipino language. I really look forward to seeing the completion of the Old Testament as well. Soli Deo Gloria and blessings to the men of God behind this beautiful project. God speed your invaluable labors for Him!
Thank you for all that you do for our worthy Lord Jesus Christ. Let us be true to Him until we meet Him in the air. Amen!!
We appreciate so much all of your faithful work in translating the KJB into your own language. Such work is the most important work on the planet. It is also the work that the enemy fights the hardest. The Lord Jesus Christ will fight your battles. He is the Word. Thank you for your prayers for us and our work here. We also pray for you.
We appreciate your ministry doing such a wonderful work for the Lord. You are a blessing to so many and your diligence in getting the King James Bible translated and printed to reach your people is awesome. I am so glad our church is blessed to be able to give monthly to your family and ministry. I encourage you to please continue on through all the problems life has thrown at you this past year. God bless you all.
A great looking website and a great work for God! Praise the Lord for faithful men such as you and the brethren at STLM. May the Lord give you all wisdom and strength to finish the work and may He supply all your needs.
Praise the Lord for the faithful work being done through our fellow laborers in the Philippine islands. Continue holding forth the word of life!
May the Lord bless your efforts for His service. May all of us draw closer to the Lord everyday.
Dear Pastor Mallari...Greetings in the most precious name of our Lord and Saviour Jesus Christ! Thank you so much pastor for the generous gifts of theological reference books, Bibles, Gospel tracts and other resource/study materials. They are a great help for me and our ministry here in Quezon Province. We are praying for you, your family and the ministry that God has so wisely entrusted to your care. May God bless you always. To Him be all glory and praise. Amen!
I am a servant of God in India. I have been doing Gospel work for the last 17 years. I have some fellow pastors cooperating with me for the furtherance of the Kingdom of God. Our Gospel work is mainly done in rural, tribal and remote slum areas. India is a country with Hinduism as the main religion. Please join your hands with ours to win India for Jesus Christ. We sincerely pray for your welfare and prosperity.
Dear translators...My wife and I are really thankful for all your efforts to translate the KJB into Filipino. Also your stand for the fundamental Bible doctrines amidst a lukewarm and ecumenical spirit encourages us. We pray for you that the Lord will lead you and give you wisdom in all that you do...In Christ, Freddy
What a wonderful work of ministry for the benefit of all who believe.
Thank you for your ministry. Our prayers will be with you. I have been so blessed by your Bible studies.
Hello there, I'm Frenny from Southern Leyte, I have discovered and read about the Filipino King James Bible Translation Project. I'm so glad that the New Testament part of the KJV has finally been translated into the Filipino language. I fervently pray that all the translators who are faithfully laboring in this Bible Translation Project are well.
I'm also praying for the whole Old Testament scriptures to be likewise translated in the near future. I want to personally commit myself and send a little help toward the financial needs of the Project. I prayerfully wish to ultimately see a Filipino Bible that is compatible with the Textus Receptus and one that solely relies on the KJV Bible as its base English text. May God bless the workers of this ministry!
I praise the Lord for your ministry brother and those who labor with you.
Pastor Rodel, may God bless you and uphold you in all your undertakings in your ministry.
It is good to know that King James Bible Defenders and Believers are very active not only in other countries but also here in the Philippines. I'm willing to become a part of your God-given ministry. May God bless you and your ministry always!

http://www.sciencephilosophyreligion.com/
http://www.thebibleformula.com/
Bro. Rodelio, we have known each other now for some 25+ years. It has always been a blessing to write and correspond with you through those years. May the Lord continue to bless you, your family and your ministry with every blessing!
God bless and keep you all as you faithfully continue to serve Him and send the Light.
I've just visited your site and was blessed seeing your work and labor of love. "Looking for that blessed hope, and the glorious appearing of the great God and our Saviour Jesus Christ." (Titus 2:13)
You, your ministry and your family are always in our prayers, Pastor
You are God's blessing to the body of Christ my dear brother Rodel. You, your family, & ministry are in our prayers. Thank you for being faithful.
May God bless you in all your endeavors. Great website, your son did a really good job.
Hi Pastor, your life and ministry is a blessing to us. You've given all your time, effort and resources to glorify the Lord. You've worked hard and sacrificed with a vision so that many souls will be saved. That's how success is truly defined and measured—by how much a person has given his best to the Lord. We miss your sermons and wish to hear more of them. You preach with substance and a lot of meat on the message. We get super full every after service. Glory to God!
Praise the good Lord for all true Bible believers who are unashamed of our Lord Jesus Christ...May the good Lord richly bless the ministry of Bro. Mallari...
What a great blessing it has been to know Brother Mallari since 2007 and continue to see a fruitful ministry continue to thrive year after year no matter what stands in his way. What a great friend and fellow laborer for the Lord he has been...truly sold out to reaching people for the Lord Jesus Christ and winning souls regardless of the road blocks in the way. Words can't describe what an amazing guy he is doing the Lord's work and how much we appreciate his friendship throughout the years and the prayers we are part of. May this website and the ministries continue to reach the lost for Christ! God bless you and your amazing family brother! Psalm 5:12: "For thou, LORD, wilt bless the righteous; with favour wilt thou compass him as with a shield."
Dear Brother Mallari, it has been a pleasure to connect with you and to hear about the work that the Lord is doing through you all. Your defense of "the Book" is most encouraging, and your "What We Believe" is excellent. We will continue with you in prayer and support of the diligent work you are doing!
Dear Brother Mallari,

Thank you for your faithfulness to the Lord Jesus Christ and to "the book of the LORD" (Isaiah 34:16). We'll be keeping you in prayer. Your site with the doctrinal basis of faith is excellent and truly glorifying to the Lord Jesus Christ. "Yea, he loved the people; all his saints are in thy hand: and they sat down at thy feet; every one shall receive of thy words." (Deut. 33:3).

Yours in the Lord Jesus Christ
Alan O'R
Brother Mallari has been a very dear friend of mine for many years and a tremendous help to our ministry at Chick Publications. He has donated many hours of his time to help us with translations of our gospel tracts and as a result, many Filipinos have heard the Gospel worldwide. Thank you, dear brother, for everything you have done! It has been a true pleasure working with you for the Lord's glory. May God bless you and this new website!
May the Lord richly bless your work for Him.
Beautiful, well done website. We continue to pray for you, your family and your great labors for Him.
We have known Pastor Rodelio as a dynamic preacher standing for the AKJV as the preserved word of God. He has initiated and led the translation of the AKJV into Filipino which will truly be a blessing to the Filipino nation. We believe that his endeavors will be met with approval and pleasure by God and His people here. We salute you pastor! Press on for God's glory!
I have known Brother Mallari since the 1990s and he has always been faithful to the Scriptures and to the ministry of God's word. The translation of the AV into the Filipino language is a huge project, but the Lord has selected tried and faithful brethren for the task. May the lord continue to bless you all in your various ministries.
It looks like you're doing a great work over there, well done! Wonderful work! Keep it going... not long left until the Rapture! Every blessing to you and yours! Visit our website at: www.timefortruth.co.uk
Brother Rodelio Mallari has been a good King James Bible believing friend of mine for many years. I thank the Lord that he and other Bible believing brethren are translating the pure, preserved word of God (Psalm 12:6-7), the Authorized King James Version, into the Filipino language, and I am praying for it.
Brother Mallari is a fine soldier for the Lord who stands without apology for the KJV 1611 as the Holy Scriptures in English. He and his family have taken some beatings for the truth, and are still holding on to preaching and teaching the gospel of the grace of God in various forms among their countrymen and feeding them with sound doctrine. His efforts for getting the KJV 1611 into the Filipino language deserve more prayer and financial support. We wish him godspeed for his labours. ~ Nico Verhoef, Ph. D.
Hello from Davao City. Praise and thank God for your website and ministry!
This website is inspiring and well done. Jeremy has done a wonderful job bringing everything together. The site is easy to navigate and is very well organized. The pictures are also well placed where needed. It is plain to see the years of love, sacrifice, and hard work that have transpired to bring all the information to anyone who visits the site. You and your family are truly an inspiration in your commitment and dedication to the Lord in everything you do to spread the Word of God in your part of Judea, and now around the world with this website. Thank you and God bless you all!
It is great to see a Bible-based web page! Well done for standing on the Word of God. May God continue to bless your ministries and fill you with all heavenly wisdom as you continue in His work.
Praise the Lord for your website. I have added links from my site to your site. May the Lord bless and keep you and all yours and grant you all much joy and rejoicing in the Lord's work.
Praying for your ministries Pastor Mallari. May the Lord abundantly bless you and your family.
Your website is awesome! We are so glad to see all your works for our Lord and Saviour. We support your mission through Beacon Baptist Fellowship Church to which we are members. Thank you so much for bringing the Gospel in ways we could not. You are always in our prayers. Thank you for your personal e-mail of gratitude.
I have known Bro. Rodelio Mallari and have helped him with scriptures for many years. He has faithfully put out the word of God in many forms. Please give him any help you can, whether prayers, funds, or supplies.
Your site is beautifully colorful and captivating. Easy to read and informative. So happy to read about all of the services you are providing to honor our Lord and help those in need. We are very interested in spreading God's word and would like to help get Bibles into the hands of more people near and far. Nate and I have often thought we would like to do missionary work. God bless you and your family and the work your are doing to serve our wonderful Father!
We have been supporting Brother Rodelio Mallari and his ministries for almost 20 years now. If you are looking for maximum impact for your missions dollar, you have found the right ministry! God bless you all!
This ministry really deserves all the prayers and support -- a real gem!
May the Lord abundantly bless the brethren of STLM and continue to use them for His honor and glory until the Rapture.
Praise God for your equipping and edifying ministry to the brethren...
Amen and glory to God for this labor of love for the sake of non-English speaking Filipino brethren. Because of this ministry, my countrymen would now be able to finally read the holy scriptures in their very own language. Now they won't have any excuse not to read the New Testament translation of God's word from the King James Bible... We are also praying and waiting for the completion of the Old Testament scriptures soon, Lord willing!
A wonderful website and an awesome job translating God's word and reaching out to spread the gospel in the Philippines. May God continue to bless you in your service for the Lord Jesus. It is a blessing for us here at Beacon Baptist Fellowship Church to support your ministries.
Thank God for your labour of love and work of faith. This is a testimony to God's faithfulness in your ministry . I am praying that the Lord will continue to guide, sustain and expand your ministry for His glory. May the Lord bless you and your family richly.
Working in an international airport, I am very much aware of the need to get God's word into more languages. I really appreciate your effort in translating the KJB into Filipino.
I thank and praise God for your ministry. You are always in my prayers. I have been so blessed reading all your updates and knowing what God has been doing there. You are a faithful partner in the ministry. To God be the glory great things He hath done!

Thank you Lord for all your servants laboring faithfully in the field and the commission you have given them until you come! Matthew 28;18-20. Father God, use this website to reach many souls and bless all your children who work hard for your glory. Amen!
It's been a pleasure working with this ministry through Filipino Chick tracts translation. I pray that the Lord would continue to bless it for the furtherance of His kingdom.
Thank you for being a blessing to others and especially us here in Mindanao. We appreciate all your supply of gospel tracts, books, Bibles, etc. We are praying fervently that you will ultimately complete the Filipino KJB translation project. May God bless you all.
Thank you for hearkening unto the voice of the Lord to follow the truth stated in John 15:13. You are a blessing to the brethren in the Philippines and to us. Our church family faithfully supports you in prayer.
May God bless all your undertakings and ministries for His greater glory. We highly appreciate your hard labour and effort to reach out to all especially brethren from overseas like us.
We appreciate all the hard work you and your fellow labourers have done over the last several years in standing for God's true word and teaching it to others. Gal. 6:9
May the Lord richly bless your work and faithfulness. You are always in my prayers.
God bless this ministry and all that are involved in it. I pray that many souls will be saved by the word of God distributed and preached through this work.
A labor of love indeed - all for the glory of our Lord and Saviour Jesus Christ! May God continue to bless you, as you all continue to be a blessing to our family and to many other families as well. Thank you for sharing this with us.
Heb.6:10
...May God Richly Bless You My Beloved...
Thank you for sharing your ministry! How wonderful it is to to be able to see your outreach to the people of the Philippines! We truly believe we have the best Bible that will stand the test of time -- the KJV! Praise God!
I have been a happy supporter since 1998. This ministry is tried and true to the KJV.
What a wonderful use of talents given from the Lord Jesus Christ! Please continue your labors of love for our precious and Almighty Saviour! God bless you all.
It's always encouraging to see what you can accomplish for Christ. Hebrews 6:10: "For God is not unrighteous to forget your work and labour of love, which ye have shewed toward his name, in that ye have ministered to the saints, and do minister."
Truly the Lord is gracious! May God continue to guide and bless this ministry. "Therefore, my beloved brethren, be ye stedfast, unmoveable, always abounding in the work of the Lord, forasmuch as ye know that your labour is not in vain in the Lord." ~ 1Cor. 15:58
Glory to God for His faithfulness and goodness and for the opportunity to be able to personally serve with and through this exciting ministry. "The Lord gave the word: great was the company of those that published it." (Psa 68:11)
Good work! This site is very informative and helpful to our ministry. Godspeed! "And now, brethren, I commend you to God, and to the word of his grace, which is able to build you up, and to give you an inheritance among all them which are sanctified." (Acts 20:32)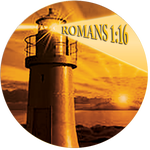 QUICK LINKS
What We Believe
KJV Translation Project
Open Air Evangelism
Chick Tract Distribution
Bible & Literature Distribution
QUICK LINKS
Gospel Audio Recording
Printing Ministry
Mini Library Projects
Bible Study Outlines
Bible Study in Audio
CONTACT US
Send the Light Ministries, Post Office Box 52164, Angeles City 2009, Philippines
+63 915 835 5612
stlm1611@gmail.com
Romans 1:16 "For I am not ashamed of the gospel of Christ: for it is the power of God unto salvation to every one that believeth; to the Jew first, and also to the Greek."