Guest Book
(Testimonies of our beloved brethren in Christ)
BRO. RODELIO D. MALLARI (SEND THE LIGHT MINISTRIES)
from Angeles City, Philippines
Dear brethren and friends, thank you all for your prayers and encouraging responses on behalf of God's work and people in the Philippines. We likewise appreciate you and bid you all Godspeed in your walk and labor for the Lord!
88 entries.
It's so wonderful to know that we already have a King James New Testament translated into our Filipino language. I really look forward to seeing the completion of the Old Testament as well. Soli Deo Gloria and blessings to the men of God behind this beautiful project. God speed your invaluable labors for Him!
Thank you for all that you do for our worthy Lord Jesus Christ. Let us be true to Him until we meet Him in the air. Amen!!
We appreciate so much all of your faithful work in translating the KJB into your own language. Such work is the most important work on the planet. It is also the work that the enemy fights the hardest. The Lord Jesus Christ will fight your battles. He is the Word. Thank you for your prayers for us and our work here. We also pray for you.
We appreciate your ministry doing such a wonderful work for the Lord. You are a blessing to so many and your diligence in getting the King James Bible translated and printed to reach your people is awesome. I am so glad our church is blessed to be able to give monthly to your family and ministry. I encourage you to please continue on through all the problems life has thrown at you this past year. God bless you all.
A great looking website and a great work for God! Praise the Lord for faithful men such as you and the brethren at STLM. May the Lord give you all wisdom and strength to finish the work and may He supply all your needs.
Praise the Lord for the faithful work being done through our fellow laborers in the Philippine islands. Continue holding forth the word of life!
May the Lord bless your efforts for His service. May all of us draw closer to the Lord everyday.
Dear Pastor Mallari...Greetings in the most precious name of our Lord and Saviour Jesus Christ! Thank you so much pastor for the generous gifts of theological reference books, Bibles, Gospel tracts and other resource/study materials. They are a great help for me and our ministry here in Quezon Province. We are praying for you, your family and the ministry that God has so wisely entrusted to your care. May God bless you always. To Him be all glory and praise. Amen!
I am a servant of God in India. I have been doing Gospel work for the last 17 years. I have some fellow pastors cooperating with me for the furtherance of the Kingdom of God. Our Gospel work is mainly done in rural, tribal and remote slum areas. India is a country with Hinduism as the main religion. Please join your hands with ours to win India for Jesus Christ. We sincerely pray for your welfare and prosperity.
Dear translators...My wife and I are really thankful for all your efforts to translate the KJB into Filipino. Also your stand for the fundamental Bible doctrines amidst a lukewarm and ecumenical spirit encourages us. We pray for you that the Lord will lead you and give you wisdom in all that you do...In Christ, Freddy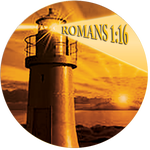 QUICK LINKS
What We Believe
KJV Translation Project
Open Air Evangelism
Chick Tract Distribution
Bible & Literature Distribution
QUICK LINKS
Gospel Audio Recording
Printing Ministry
Mini Library Projects
Bible Study Outlines
Bible Study in Audio
CONTACT US
Send the Light Ministries, Post Office Box 52164, Angeles City 2009, Philippines
+63 915 835 5612
stlm1611@gmail.com
Romans 1:16 "For I am not ashamed of the gospel of Christ: for it is the power of God unto salvation to every one that believeth; to the Jew first, and also to the Greek."