Guest Book
(Testimonies of our beloved brethren in Christ)
BRO. RODELIO D. MALLARI (SEND THE LIGHT MINISTRIES)
from Angeles City, Philippines
Dear brethren and friends, thank you all for your prayers and encouraging responses on behalf of God's work and people in the Philippines. We likewise appreciate you and bid you all Godspeed in your walk and labor for the Lord!
88 entries.
You are God's blessing to the body of Christ my dear brother Rodel. You, your family, & ministry are in our prayers. Thank you for being faithful.
May God bless you in all your endeavors. Great website, your son did a really good job.
Hi Pastor, your life and ministry is a blessing to us. You've given all your time, effort and resources to glorify the Lord. You've worked hard and sacrificed with a vision so that many souls will be saved. That's how success is truly defined and measured—by how much a person has given his best to the Lord. We miss your sermons and wish to hear more of them. You preach with substance and a lot of meat on the message. We get super full every after service. Glory to God!
Praise the good Lord for all true Bible believers who are unashamed of our Lord Jesus Christ...May the good Lord richly bless the ministry of Bro. Mallari...
What a great blessing it has been to know Brother Mallari since 2007 and continue to see a fruitful ministry continue to thrive year after year no matter what stands in his way. What a great friend and fellow laborer for the Lord he has been...truly sold out to reaching people for the Lord Jesus Christ and winning souls regardless of the road blocks in the way. Words can't describe what an amazing guy he is doing the Lord's work and how much we appreciate his friendship throughout the years and the prayers we are part of. May this website and the ministries continue to reach the lost for Christ! God bless you and your amazing family brother! Psalm 5:12: "For thou, LORD, wilt bless the righteous; with favour wilt thou compass him as with a shield."
Dear Brother Mallari, it has been a pleasure to connect with you and to hear about the work that the Lord is doing through you all. Your defense of "the Book" is most encouraging, and your "What We Believe" is excellent. We will continue with you in prayer and support of the diligent work you are doing!
Dear Brother Mallari,

Thank you for your faithfulness to the Lord Jesus Christ and to "the book of the LORD" (Isaiah 34:16). We'll be keeping you in prayer. Your site with the doctrinal basis of faith is excellent and truly glorifying to the Lord Jesus Christ. "Yea, he loved the people; all his saints are in thy hand: and they sat down at thy feet; every one shall receive of thy words." (Deut. 33:3).

Yours in the Lord Jesus Christ
Alan O'R
Brother Mallari has been a very dear friend of mine for many years and a tremendous help to our ministry at Chick Publications. He has donated many hours of his time to help us with translations of our gospel tracts and as a result, many Filipinos have heard the Gospel worldwide. Thank you, dear brother, for everything you have done! It has been a true pleasure working with you for the Lord's glory. May God bless you and this new website!
May the Lord richly bless your work for Him.
Beautiful, well done website. We continue to pray for you, your family and your great labors for Him.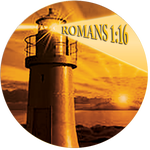 QUICK LINKS
What We Believe
KJV Translation Project
Open Air Evangelism
Chick Tract Distribution
Bible & Literature Distribution
QUICK LINKS
Gospel Audio Recording
Printing Ministry
Mini Library Projects
Bible Study Outlines
Bible Study in Audio
CONTACT US
Send the Light Ministries, Post Office Box 52164, Angeles City 2009, Philippines
+63 915 835 5612
stlm1611@gmail.com
Romans 1:16 "For I am not ashamed of the gospel of Christ: for it is the power of God unto salvation to every one that believeth; to the Jew first, and also to the Greek."