Guest Book
(Testimonies of our beloved brethren in Christ)
BRO. RODELIO D. MALLARI (SEND THE LIGHT MINISTRIES)
from Angeles City, Philippines
Dear brethren and friends, thank you all for your prayers and encouraging responses on behalf of God's work and people in the Philippines. We likewise appreciate you and bid you all Godspeed in your walk and labor for the Lord!
88 entries.
...May God Richly Bless You My Beloved...
Thank you for sharing your ministry! How wonderful it is to to be able to see your outreach to the people of the Philippines! We truly believe we have the best Bible that will stand the test of time -- the KJV! Praise God!
I have been a happy supporter since 1998. This ministry is tried and true to the KJV.
What a wonderful use of talents given from the Lord Jesus Christ! Please continue your labors of love for our precious and Almighty Saviour! God bless you all.
It's always encouraging to see what you can accomplish for Christ. Hebrews 6:10: "For God is not unrighteous to forget your work and labour of love, which ye have shewed toward his name, in that ye have ministered to the saints, and do minister."
Truly the Lord is gracious! May God continue to guide and bless this ministry. "Therefore, my beloved brethren, be ye stedfast, unmoveable, always abounding in the work of the Lord, forasmuch as ye know that your labour is not in vain in the Lord." ~ 1Cor. 15:58
Glory to God for His faithfulness and goodness and for the opportunity to be able to personally serve with and through this exciting ministry. "The Lord gave the word: great was the company of those that published it." (Psa 68:11)
Good work! This site is very informative and helpful to our ministry. Godspeed! "And now, brethren, I commend you to God, and to the word of his grace, which is able to build you up, and to give you an inheritance among all them which are sanctified." (Acts 20:32)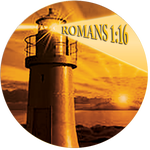 QUICK LINKS
What We Believe
KJV Translation Project
Open Air Evangelism
Chick Tract Distribution
Bible & Literature Distribution
QUICK LINKS
Gospel Audio Recording
Printing Ministry
Mini Library Projects
Bible Study Outlines
Bible Study in Audio
CONTACT US
Send the Light Ministries, Post Office Box 52164, Angeles City 2009, Philippines
+63 915 835 5612
stlm1611@gmail.com
Romans 1:16 "For I am not ashamed of the gospel of Christ: for it is the power of God unto salvation to every one that believeth; to the Jew first, and also to the Greek."